Alberto Berton Moreno Jr. was a member of the Team Project of the "2020 Europe Conference – Brands, Sports and Esports: A Brand (R)evolution".
Organized by International Trademark Association (INTA).
Jueves 27 de febrero de 2020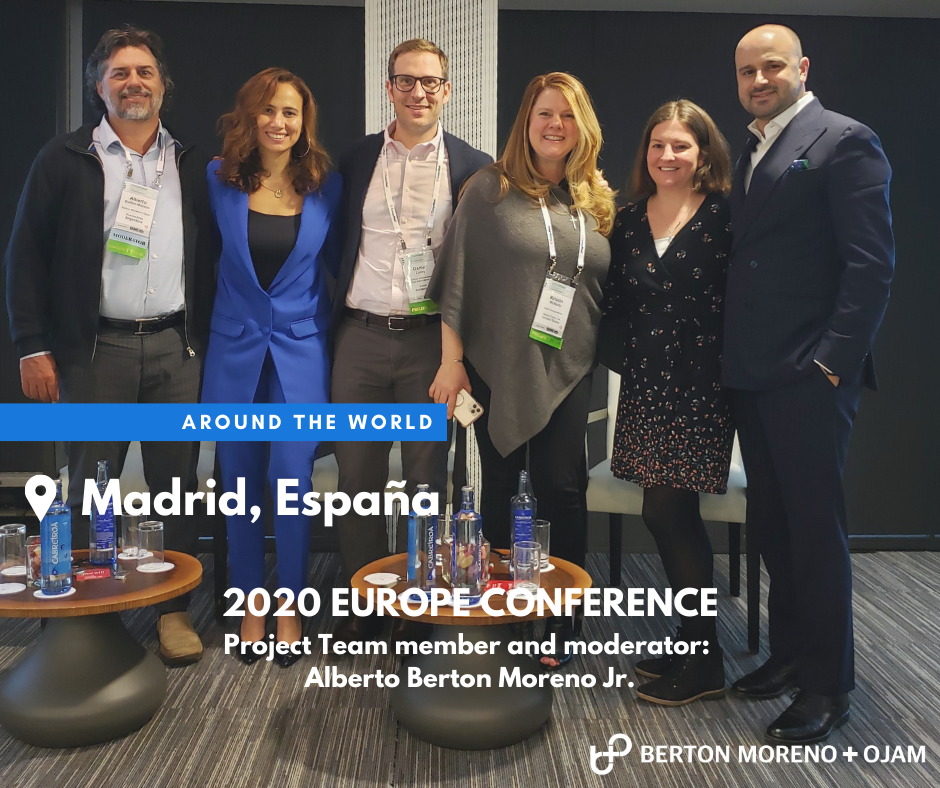 Was a member of the Team Project together with Mariam Sabet (AL Tamimi), Daniel Zohny (FIFA), Kristin McNulty (Intel), Sarah O'Connell (INTA), Lorenzo Litta (Spheriens), Anna Guix (FC Barcelona), Tuan Le (Intel), Marc Muraccini (Ubisoft), Carolina Pina (Garrigues), Kathy Tsai (Go Pro).

Also, he moderated a session on "The Battle Off the Playing Field: Enforcing Brand Rights in the Global World of Sports", where Stamatia Tsirozi (Red Bull), Lynsey Mulvihill (World Rugby), Poonam Majithia (Chelsea FC), and José Antonio Moreno Campos (ANDEMA) participated as speakers.