We proudly share IP STARS 2019 new ranking
We are the firm with more #IPSTARS in trademark practice in Argentina.
Lunes 01 de julio de 2019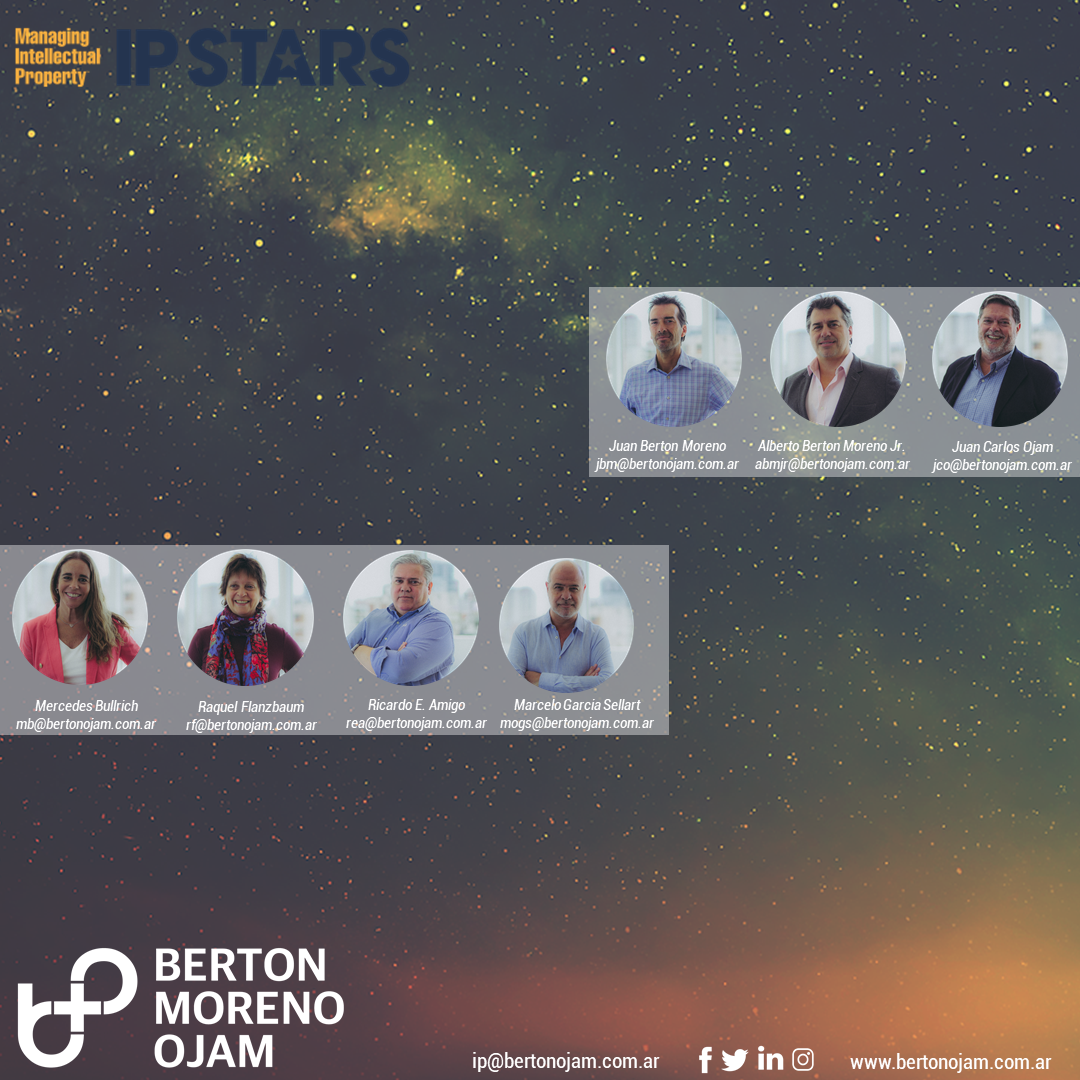 We congratulate Alberto R. Berton-Moreno, Jr., Juan Berton Moreno, Juan Carlos Ojam, Mercedes Bullrich, Raquel Flanzbaum, Marcelo García Sellart and Enrique Gatti.

In less than two years from our merger, we obtained outstanding recognition from the IP community, which reflects in our leading position in all specialized rankings.

Our clients consistently chose us and helped us become top 3 in trademark filing in Argentina during the last two consecutive years. In 2018, we further achieved a noteworthy 13% growth in trademark filings within a recessive local economic environment.

We continue dreaming!