Juan Berton Moreno at ECTA, Edinburgh, United Kingdom.
Juan Berton Moreno has participated in ECTA (European Communities Trade Mark Association) Annual Conference in Edinburgh, Scotland, held on June 26-29, 2019.
Viernes 28 de junio de 2019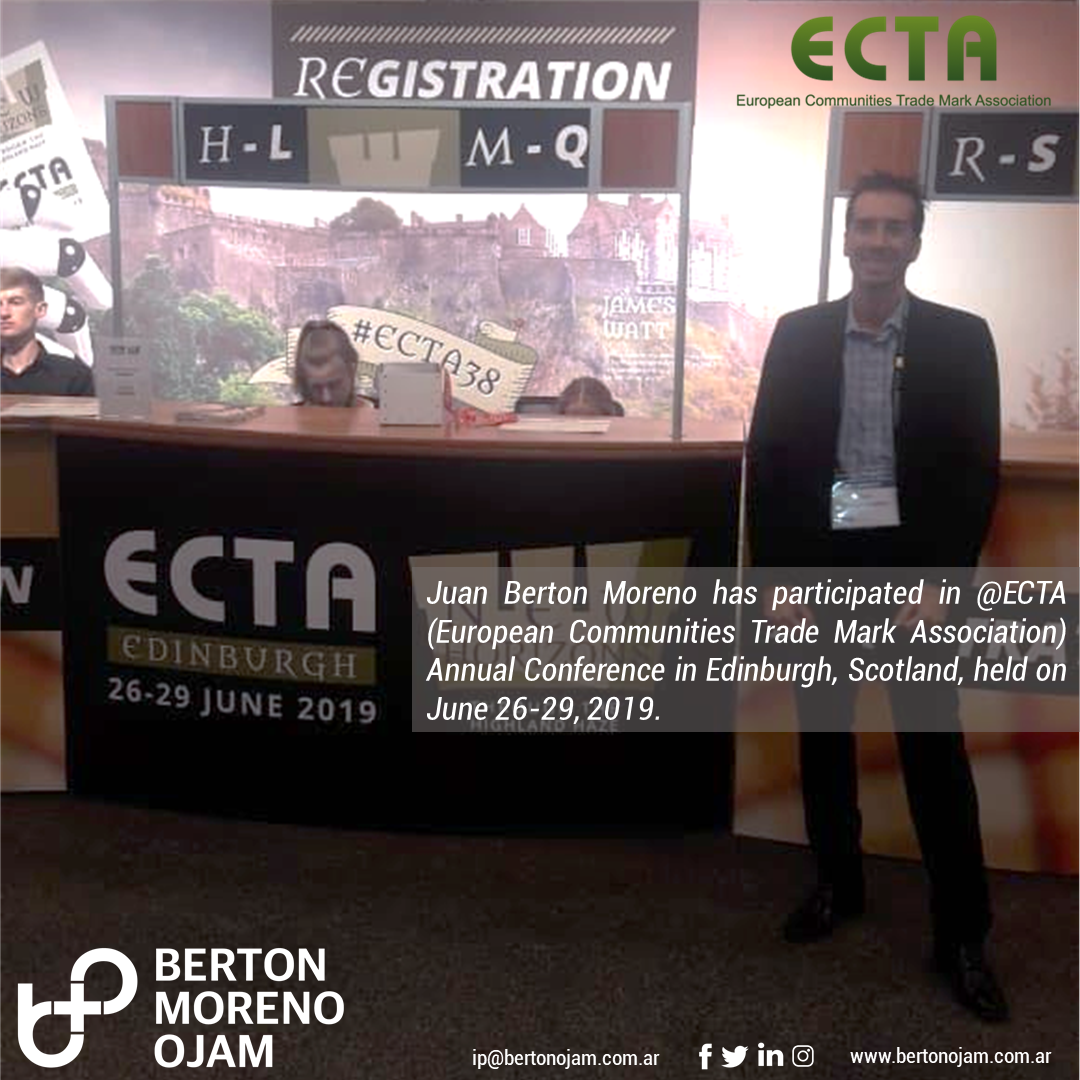 We share a picture of his participation in said event, which has proved to be both a personal and professional rewarding experience.