Who´s Who Legal Ranking.
We are proud to announce the awards we have obtained from Who's Who Legal.
Viernes 25 de octubre de 2019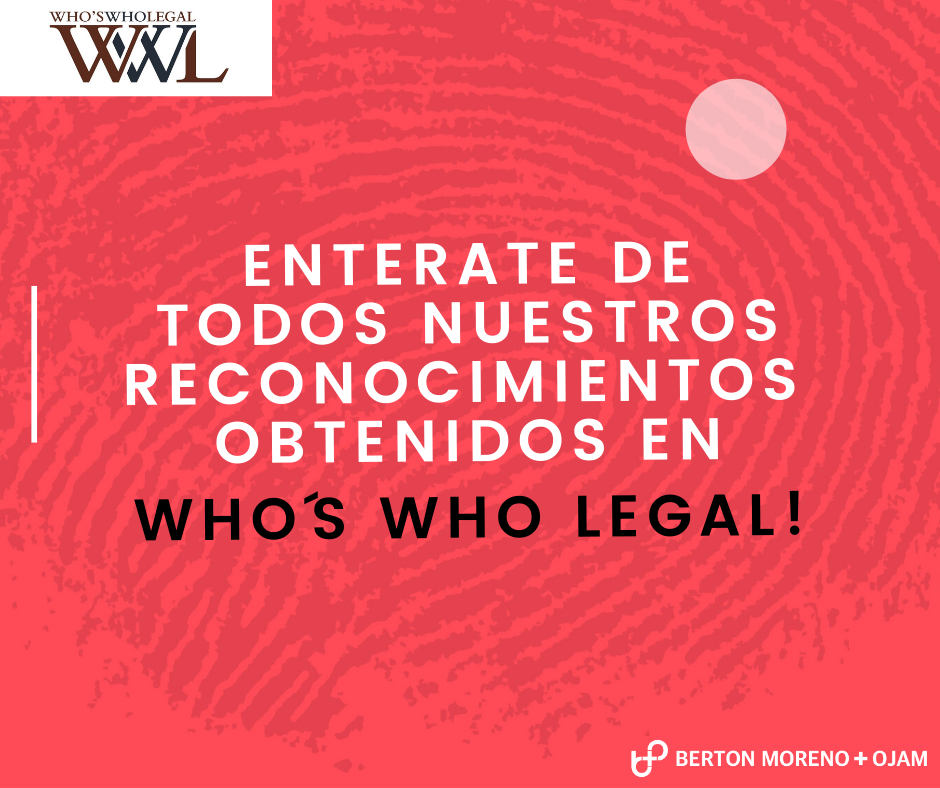 We would like to share with you some great news we have received!

Who's Who Legal has honored us with a recognition as the single Latin American firm to be listed as one of the "Leading Firms", along with such other prestigious international firms as Fross Zelnick Lahrman & Zissu, Bereskin & Parr, Kilpatrick Townsend & Stockton, Knobbe Martens, Pirkey Barber and Arent Fox.

The firm's partners Alberto Berton Moreno Sr., Alberto Berton Moreno Jr., Juan Berton Moreno, Mercedes Bullrich, Marcelo García Sellart and Juan Carlos Ojam have also been listed in the Who's Who Legal Directory, which has led our firm to become the Argentine firm with the greatest number of nominations! Further, Juan Berton Moreno has been distinguished as "Global Elite Thought Leader" in America.

Who's Who Legal identifies the foremost legal practitioners in multiple areas of business law. It is one of the most reliable reference sources for companies seeking to confirm the reputation of expert attorneys recommended to them. This site includes over 24,000 of the world's leading private practice lawyers and 2,500 consulting experts from over 150 jurisdictions.

Every year, Who's Who Legal contacts more than 50,000 leading law professionals, including corporate attorneys and private practice lawyers, judges, expert consultants and academics, and invites them to provide recommendations on those individuals with whom they have worked in the previous years. These recommendations are then supplemented by comments provided by client referees put forward by nominated practitioners. All comments, votes and nominations are counted and entered into a data base using a tailored algorithm.

Our congratulations to all the BM+O team that have made these recognitions possible and especially to all those who have been nominated!