Resolution 34/2020 INPI
.
Lunes 13 de abril de 2020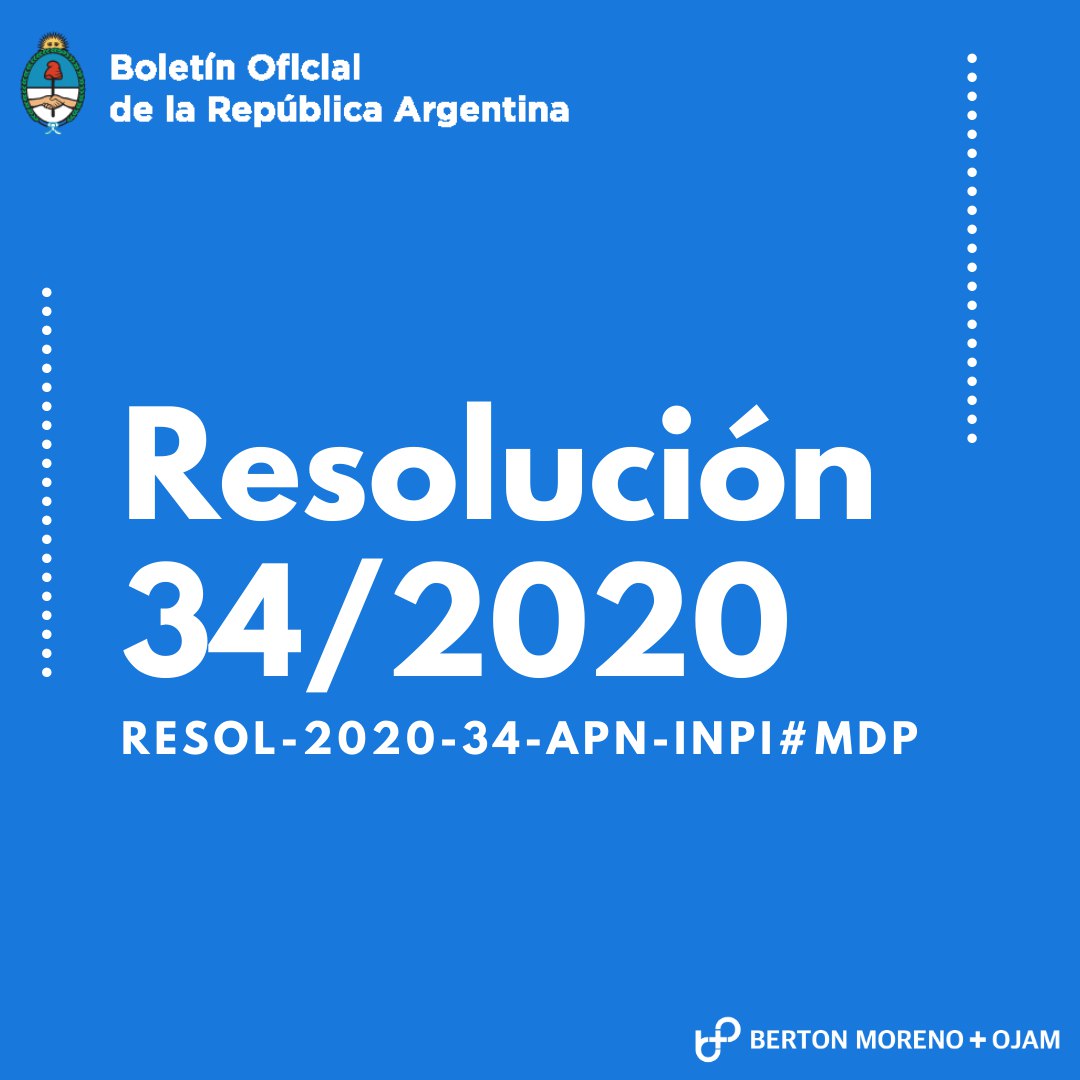 In view of the public health emergency for COVID-19, the Argentine PTO has issued Resolution 34/2020 (published today in the Official Bulletin) suspending all legal and regulatory deadlines, including those related to summons, notifications, and office actions, until April 26, 2020.

At BM+O we are complying with all governmental and WHO guidelines. We are working from home, maintaining the quality of our services and our response time.